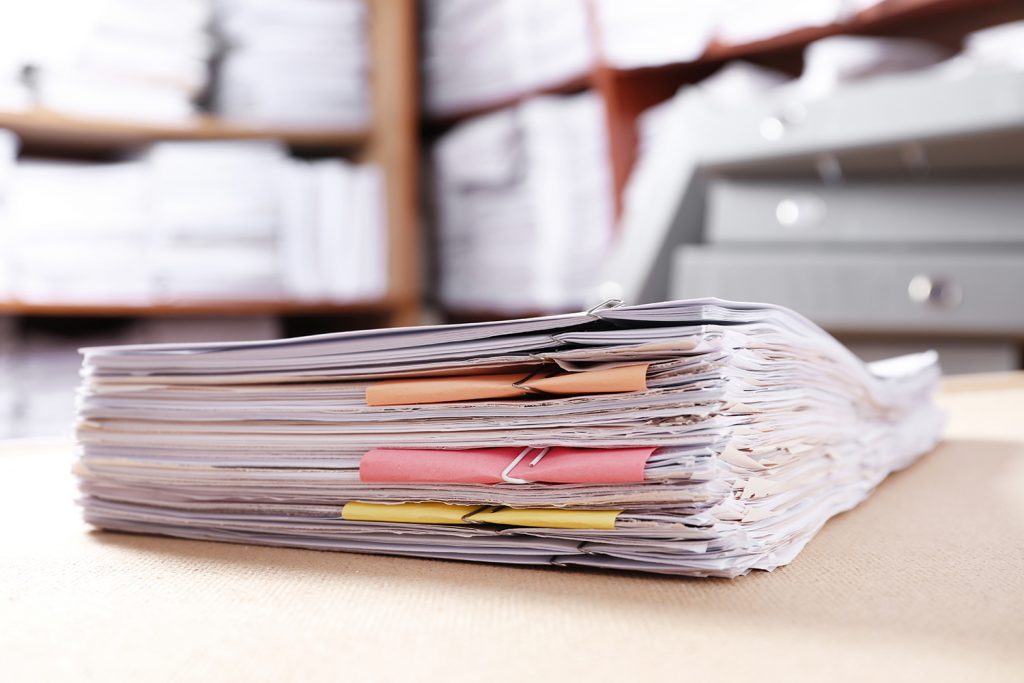 According to over 65% of respondents in a recent poll of construction companies, paperwork redundancy was the number one problem facing the industry. It results in more lost and wasted hours and has a larger financial impact on companies' bottom lines than virtually any other issue.
Unfortunately, most companies have accepted antiquated methods as the status quo, some believing no one can do it better than they can while others are too busy to look for alternative ways of accomplishing mundane tasks. The result is that for decades, redundancy has permeated the industry, as both large and small companies have been slow to embrace new technology.
Advanced construction technologies do exist that allow companies to streamline paperwork, avoid mistakes, and control the flow of information. Thousands of companies have found that they can create and manage construction safety and administrative documents faster and more successfully than ever before using Gadzoom.
Don't Let Administrative Documents Stand in the Way
Prior to mobilization, most owners require approved documents to be in place, such as Accident Prevention, Quality Control, and Environmental Protection Plans. Another growing trend is the requirement for all Activity Hazard Analysis documents to be included in the original APP, presenting an almost insurmountable task for construction managers.
Many construction companies have an entire department dedicated to the creation of construction administrative documentation. Most often, unfortunately, there is a disconnect between field and office and truly communicating and understanding the scope of each project can be difficult. This inevitably leads to additional work and time delays due to rejections of key documentation.
On the flip side, smaller companies that are short-handed may require their project managers to create administrative documents from scratch or adapt them from previous projects. With an already full plate, project managers can find it hard, if not impossible, to create all of these unique project documents in a timely fashion. We've all been there, but either way, this is a frustrating process that significantly increases the chances of human error, leaving a lot of room for rejection and a required resubmittal and delaying the start of construction operations.
Discover an Innovative Solution to Construction Paperwork
Gadzoom's proprietary construction software platform allows companies to continuously manage the safety and administrative documentation requirements of each of their projects simultaneously by securely retaining key information for reuse. Gadzoom also utilizes additional APIs that work behind the scenes as documents are developed to automatically supply pertinent information unique to each project. This combination of features within the platform allows for ever-increasing speed in the development of documentation for every new project.
Gadzoom's platform, developed in 2012 by construction professionals, is much different than purchasing a template or farming out the technical writing to a company that knows nothing about your project. The platform's combination of features works together to create the most powerful document creation and management tool available to the construction industry.
Move Projects Forward. Make Money.
Gadzoom customers easily reduce the time and overhead of creating safety and admin documentation by up to 90% while simultaneously producing some of the best AHAs and documents available. Join the thousands of contractors managing their construction documentation quickly and with unprecedented ease.
Interested in learning more? Discover what's possible with Gadzoom by scheduling a free 15-minute demo today.
---
About Gadzoom
Gadzoom enables you to generate important documents in minutes, giving you the freedom to run and manage your business without all the headaches that come with administrative responsibilities. Our company was born to make construction document management as streamlined as possible. Create a variety of government compliant safety and administrative documents at the touch of a button. If you're interested in learning more, visit our site today.