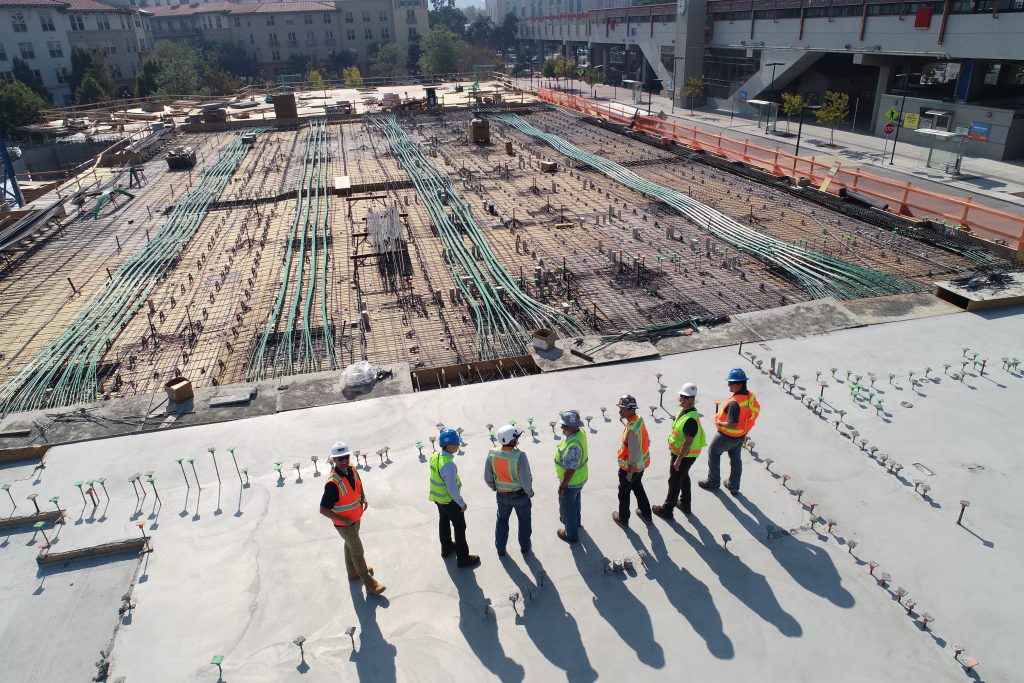 In late 2019, the outlook for 2020 for the construction industry nationally was positive, although with a much slower expected growth rate. But, the COVID-19 pandemic caused a shift in project timelines and a drop in the sectors' labor and employment.
While 2020 did begin on a positive note, COVID-19 delivered an unexpected wallop across the entire construction industry, causing confidence among industry leaders, as well as revenues, to plummet.
Measuring the Impact
In the last full Consensus Construction Forecast survey, conducted in December 2019, in which eight leading industry forecasters are polled, the panelists predicted an average of 1.5% growth in nonresidential construction spending in 2020, from the 2019 total of $452 billion. A follow-up survey of the same forecasters conducted the week of April 6 provided a much more pessimistic outlook, revising the number down to an overall 11% decline industry-wide, with the sharpest decline expected in the commercial sector.
Even though most construction has been deemed "essential" another survey unsurprisingly confirmed that almost 90% of contractors said that they were experiencing delays in their projects and three-quarters of those expected the delays to continue through the fall. Additionally, 60% of contractors reported they had at least a six-month backlog in Q2, compared to 69% in Q1, a substantial reduction.
Managing the Workforce
The construction companies throughout the industry have done a tremendous job of learning about the threats to their workforce and implementing protections. Ninety-two percent of construction companies responded that they had changed procedures to better protect their employees and allow for social distancing.
Last week, Associated General Contractors of America released data that indicated that the impact from COVID-19 shutdowns had begun to subside. Measuring productivity using worker hours, it was found that, in many major cities, productivity is returning to pre-March numbers.
Contractors also remain confident about their ability to keep workers employed. Nearly a third of respondents said they plan to hire more workers in the next six months, while 48% said they believe the workforce will stay around the same. Only 15% said they expect to have fewer employees.
Growth Sectors
Despite the enormity of COVID-19's impact on the industry, there will likely be some bright spots in the near future. The current administration and Congress alike have long wanted to pass an infrastructure bill and timing for the US transportation and infrastructure upgrade initiative may now be right. Road construction projects, having been largely allowed to continue through the shutdown, have greatly benefited from a substantial lack of vehicular traffic, allowing construction companies to expedite activities and complete projects ahead of schedule. Construction companies specializing in road, bridge, and tunnel construction that have been able to capitalize on this fact and develop additional capacity, may be poised to reap the rewards of a new national infrastructure spending package.
A majority of industry forecasters also expect the healthcare sector to outperform other industries, which may make sense given the additional space and other modifications required to treat COVID-19 patients. Another sector exhibiting a positive trend is education and public safety construction, with future projects being expedited in light of school closures.
Be Prepared for Growth with Gadzoom
No matter what projects are in your future, Gadzoom gives you the tools to accomplish more with less time and overhead. We stay on top of the research for you; our documents are always up to date with the latest industry safety information, including OSHA, CDC, and USACE reference standards. Our enormous library of templates makes it easy to select the right solution for any project so that you can focus on doing what you do best.
---
About Gadzoom
Gadzoom enables you to generate important documents in minutes, giving you the freedom to run and manage your business without all the headaches that come with administrative responsibilities. Our company was born to make construction document management as streamlined as possible. Create a variety of government compliant safety and administrative documents at the touch of a button. If you're interested in learning more, visit our site today.