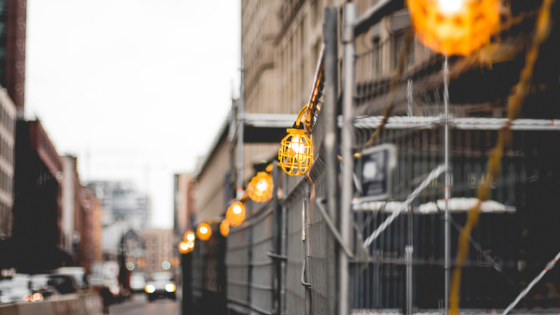 We often talk about how Gadzoom's construction documents are both OSHA and EM 385-1-1 compliant, but what does that mean, exactly? 
These guidelines represent standards on worksite safety for commercial and government sectors. Essentially, think of them as a comprehensive list of rules for which projects must be conducted under to ensure workers are protected when on the job. At first glance, they sound so similar that it's easy to assume they may be identical. But after taking a deeper look, the differences start becoming more evident.
Here's an overview:
Accident Prevention Plans
While both OSHA and EM 385-1-1 require the recognition and mitigation of workplace hazards, one is much more comprehensive than the other. Built by the United States Army Corps of Engineers (USACE), the EM 385-1-1 was put together mainly for federal and DoD contracts and reflects the stringent standards expected of a government project. While an Incident and Injury Prevention Plan (IIPP) as outlined by OSHA serves its purpose very well for individual companies and small projects, an Accident Prevention Plan that follows the requirements in the EM 385-1-1 serves as an outline to how safety is going to be managed throughout the entirety of a project, as well as designating parties responsible for ensuring adherence to the plan.
Technical Acumen
There are many differences between the OSHA 29 CFR 1926 and the EM 385-1-1; some very subtle, some not so much. One key example of how the EM 385 is more stringent is in the requirements for Fall Prevention and Fall Rescue. While OSHA states "employers shall provide for prompt rescue of employees in the event of a fall or shall ensure that employees can rescue themselves", the EM 385 requires that a written Fall Rescue Plan "shall be prepared and maintained" and that employers are "to provide prompt rescue to all fallen workers."
The Bottom Line
At the end of the day, while both sets of standards provide a sense of enhanced safety for the American workplace, OSHA is by far the less stringent of the two. From the perspective of a construction contractor, it doesn't begin to scratch the surface of what would be asked of you before landing a major government project. Depending on which ruling body you're aiming to appease, there's a lot of risk that goes into generating the right documentation to move forward with the job. It often takes a whole team of employees hundreds of hours to put together the most comprehensive forms, and if they aren't done right, your team may lose valuable time and resources, or even the forfeiture of the contract.
Regardless of the scope of your project, Gadzoom has you covered. Gadzoom's construction documents, such as Accident Prevention Plans and Fall Rescue Plans, have consistently proven to meet or exceed EM 385-1-1 compliance standards, so you can rest assured that your submissions will be accepted the first time. The best part? What used to be a major investment in resources can now be done in just a few minutes with our revolutionary new software. 
---
About Gadzoom
Gadzoom enables you to generate important documents in minutes, giving you the freedom to run and manage your business without all the headaches that come with administrative responsibilities. Our company was born to make construction document management as streamlined as possible. Create a variety of government compliant safety and administrative documents at the touch of a button. If you're interested in learning more, visit our site today.